Forex Trader Magazine
Forex Trading and Currency Spread Betting for Home Traders
Welcome to the first issue of Forex Trader Magazine. The Apple iTunes Newsstand digital magazine for forex trading and currency spread betting.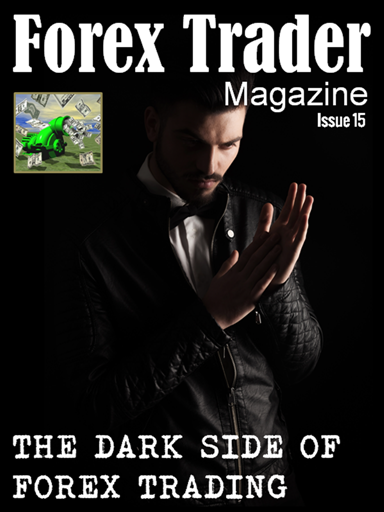 The idea is to make this publication as useful as possible. I will be attempting to do this by taking a home trader's perspective on news, the FX industry, and markets and by constantly striving to add to your trading knowledge and understanding.
The Forex Trader Magazine has been produced specifically for the Apple iTunes Newsstand when it will be available in just a few weeks time.
So, what's it all about?
Description
Forex Trader Magazine is a bi-monthly publication (Oct, Dec, Feb, April, June & Aug). It is directed towards home-based currency traders and currency spread betters. Its aim is to inform, educate and to act as the voice of home traders.
The publication is suitable for beginners, improvers and seasoned traders. Regular sections include:
News – economics, central banking, scheduled news releases, industry news, analysis and comment and what the pundits are saying.
Trading – examining specific trading techniques, fundamental and technical analysis, trading strategies, product reviews, trading tools and techniques.
Learning – including trading lessons, how to use tools and techniques, trading platforms and research. Also includes reviews of products and services.
Tips & Tricks – blog, Facebook and Twitter watch, trading tips and tricks and a glossary of scheduled news terms.
Features:
Annual subscription option
Low price with six issues per year
Easy access to back issues
Simple navigation around the magazine
Immediate click through to links and pages
Social media sharing
Forex Trader Magazine Subscription Terms
Subscriptions are for one year (6 issues) starting with the latest available issue.
Pricing:
Single issues: $5.99 (US) €4.49 (Euro) £3.99 (GB)

1 Year Subscription (6 issues) price $19.99 (US) €14.99 (EURO) £12.99 (GB)

Special supplements will be published on an occasional basis. These will be priced individually and do not form part of annual subscriptions.
Payments are charged to iTunes account on confirmation of purchase.
Renewal is automatic at the end of subscriptions. Renewal can be prevented by turning off the auto-renewal facility at least 24 hours before the end of the current subscription.
Renewals take place within 24 hours of the end of a current subscription and are for the same number of issues and period as the original subscription and at the same price as the original subscription.
Renewals can be prevented, and your subscription can be managed within your account settings after purchase.
Cancellation of a current subscription is prohibited during its term.