Why I Trade Cable (GBPUSD)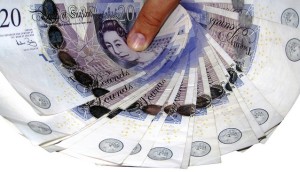 Why I trade Cable (GBPUSD) It may be because I am a "Brit" or perhaps it is because I have had success trading it, but I can't deny that the GBPUSD currency pair (nick name "Cable") is my favourite currency pair to trade.
The pair takes on this auspicious mantle in part because it meets the basic criteria that I apply to being prepared to trade anything at all. It has high, but not the highest, volume of trades, it has decent volatility, most of the time, and it fits in with my time zone and preferred trading hours.
So, let's have a look at the "personality" of Cable or the GBPUSD currency pair:-
Volatility – Cable tends to have periods of chaotic, sharp price movements with lulls of gentle activity separating them. This can make trading it challenging but, when we get things right, it can be very rewarding. This helps to keep the pair right up there amongst the most popular pairs to be traded. Even in quiet times, Cable can move around in steps of several pips and an average day will see movement of close to 100 pips in either direction or even in both!
Trend movements – Cable can be very "nervy" with frequent "gapping", spikes, false breakouts, reversals and overshoots. Trading it requires nerves of steel and a quick trigger finger.
Volume – The UK economy is still one of the largest in Europe. Movements in its economic news can drive huge volumes of trade. According to the latest figures that I have, around 15% of all currency transactions involve the GBP. However, with mainland Europe accounting for around 66% of UK trade, the bulk of the trading volume is split between the EURGBP and Cable with far less involving other currencies.
News reactivity – Cable is a good reactor to scheduled and unscheduled news events and also to news of relevant major mergers and acquisitions. Obviously, the sharpest reactions to news occur when the actual news announced varies from the expectations of traders. In these uncertain economic times, that is a frequent occurrence.
News to watch – The main scheduled news events to keep an eye on in respect of Cable, are firstly in the UK:
Bank of England (BOE) Monetary Policy Committee (MPC) interest rate decisions and speeches made by MPC members. Recent attempts to calm things down by taking a much longer view of interest rates do not seem to be quelling speculation.
BOE MPC meeting minutes (issued two weeks after each monthly meeting). The minutes are of interest for their content and to allow the actual voting patterns for interest rate and quantitative easing decisions to be compared to forecast voting patterns.
Inflation directional indicators such as the CPI and RPI but also, to a lesser degree, reports on house price movements, retail sales and pay inflation are important. The more variance that there is between announced actual and forecast the bigger the market effect tends to be.
Consumer confidence reports.
Manufacturing output and raw material purchase price inflation.
Trade balance.
Employment, unemployment and unemployment claimant levels.
Of course, Cable is made up of the GBP and the USD and therefore, economic news from the US also drives price changes. The list of scheduled US news items that drive prices is similar in most respects to that of the UK. The BOE is replaced by the Federal Reserve, and some of the measures are a bit quirky – such as the non-farm payroll figures which can be big movers.
There we have it then; Cable is never easy to trade, and its personality and it has a few eccentricities. However, it can be fascinating and hugely rewarding in many senses of the term.